Yard drainage is a big issue for property homeowners here in Jacksonville and the Tri-County area.
From saturated groundwater to heavy rainfall to our proximity to sea level, you must fortify your property against a number of environmental threats so you can avoid future flooding and foundation issues. And that's where Daniels Landscape & Irrigation LLC comes in.
Your go-to drainage contractors near Jacksonville Beach, Orange Park, Ponte Vedra Beach, St. Johns County, and surrounding communities, we're highly knowledgeable about drainage installation in a variety of settings. Drainage that is done the right way, the 1st time, will give you a system that will last for decades.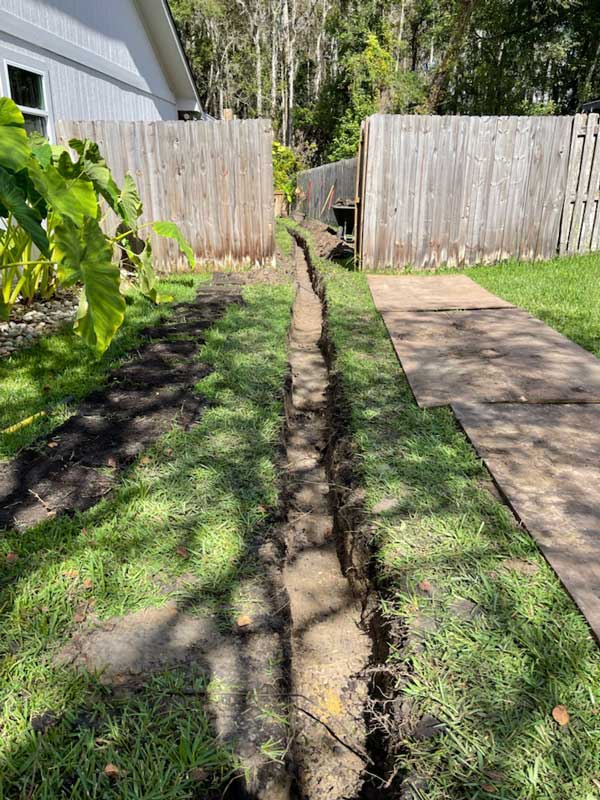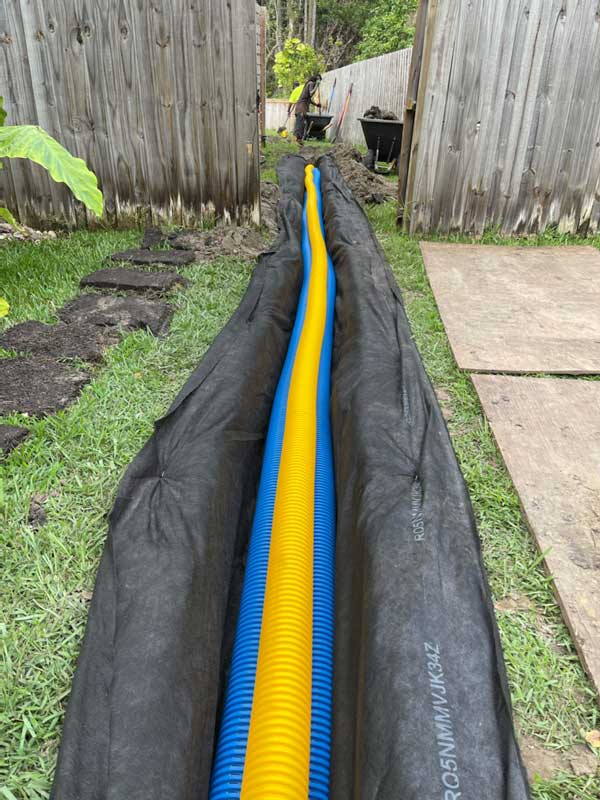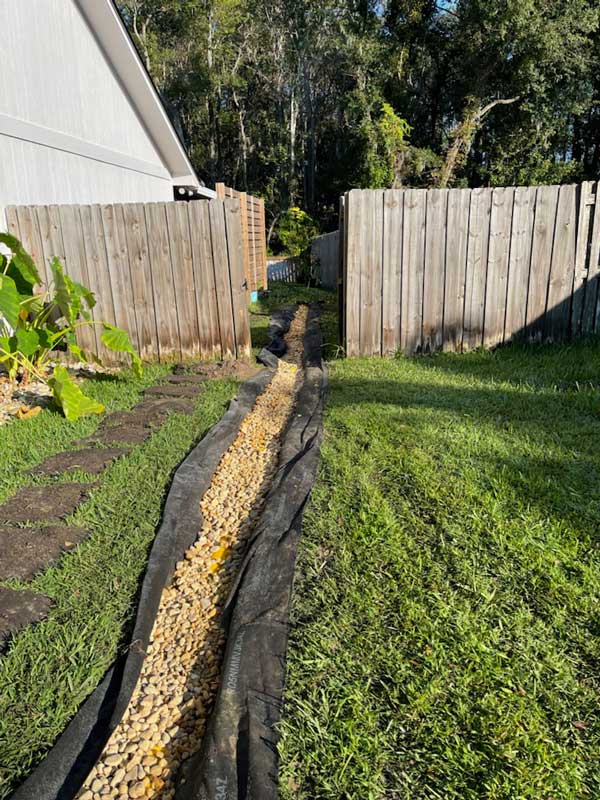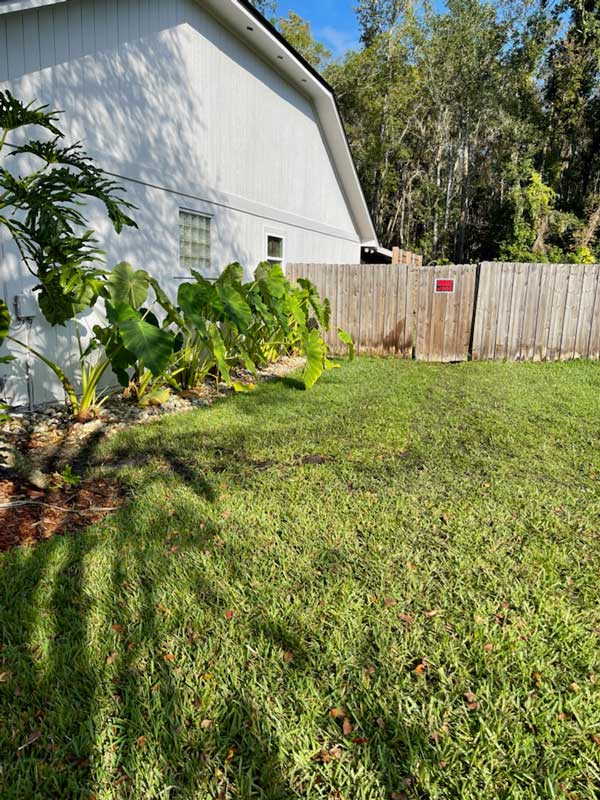 Full-Service Drainage Company
Installing a drainage system in your yard is a complex, physically challenging job—especially if you don't have the right equipment. That's why smart property homeowners call licensed drainage companies like Daniels Landscape & Irrigation LLC for help.
Not only do we have 29+ years of experience in the industry, but we also use powerful, state-of-the-art equipment to make your project go quickly and smoothly. By working efficiently, our drainage specialists will save you time now and money later. 
Offering French drains, sump pumps, catch basins, and more, we'll install a drainage system that successfully diverts water away from your home or business, reducing flooding and erosion in the process.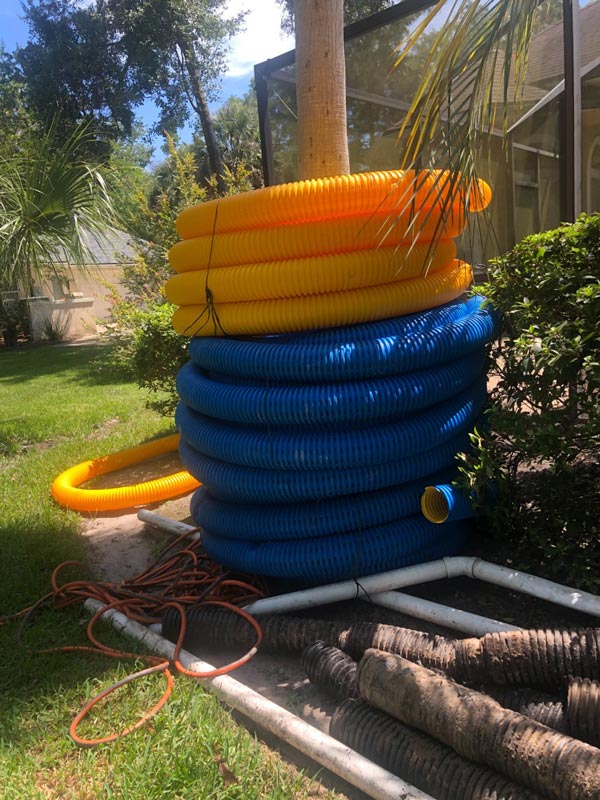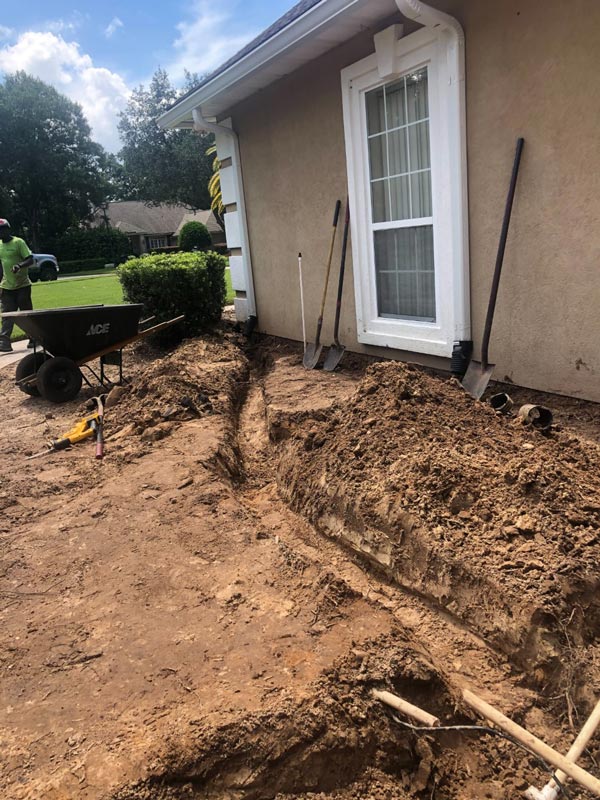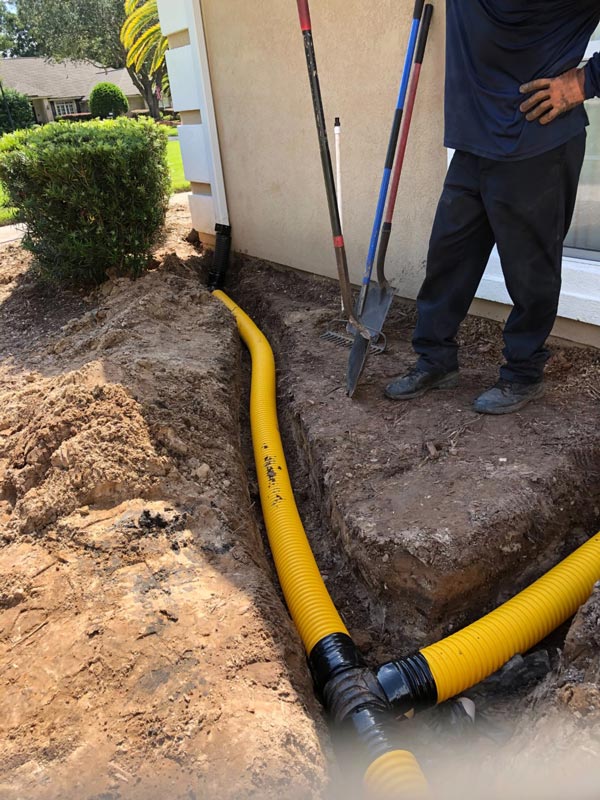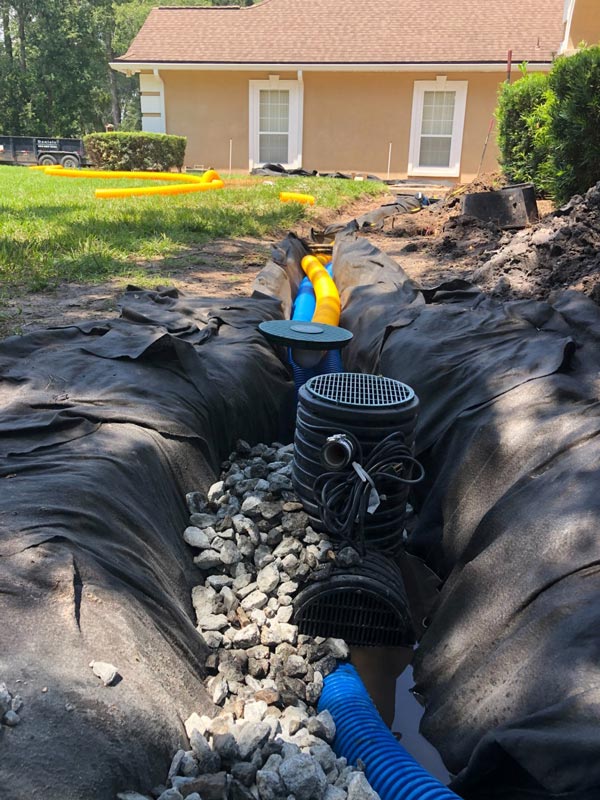 In addition, the water drainage contractors at Daniels Landscape & Irrigation LLC will perform all facets of your project from beginning to end, including:
Locating any buried gas lines, sewer lines, and/or electrical cables
Removing top layer of sod where the drain will go in
Trench digging and excavation
Drainage pipe installation

Back filling trench with stone

Replacing sod as appropriate

When it comes to landscape drainage installation in the Jacksonville area, you can't beat the quality work and convenience of our team.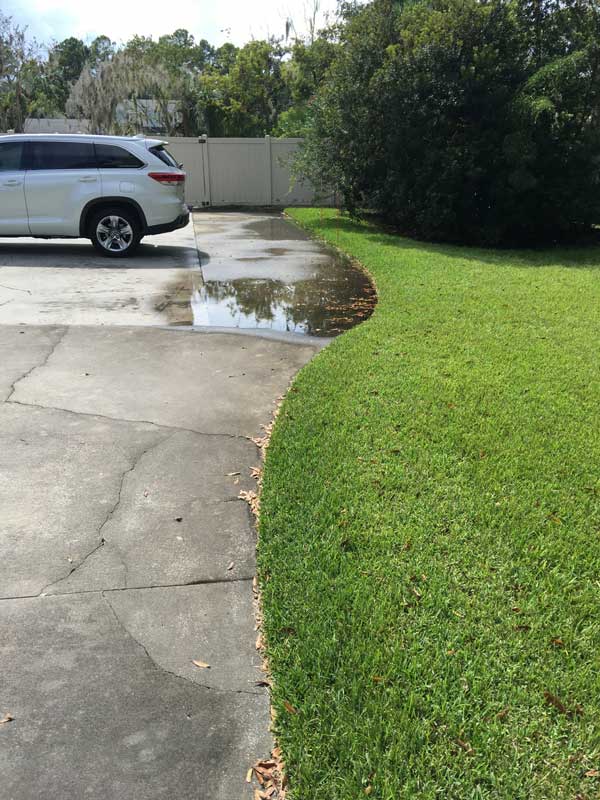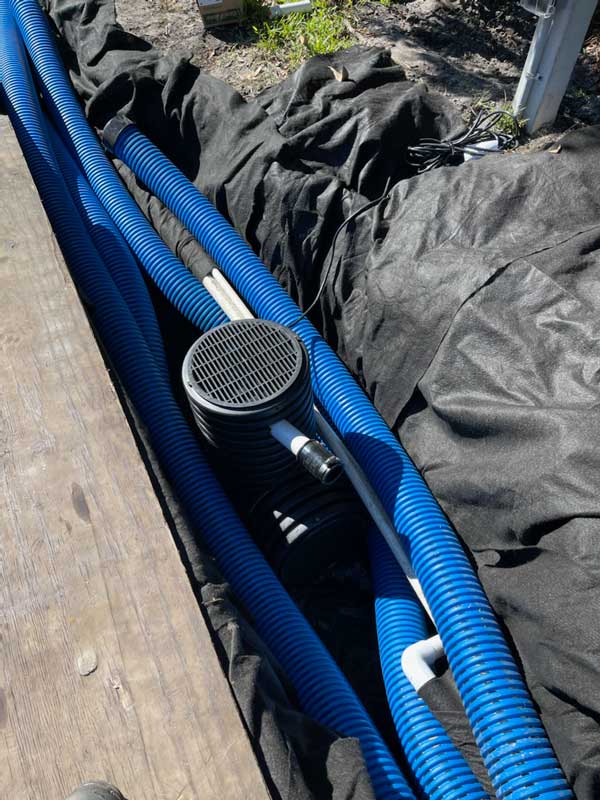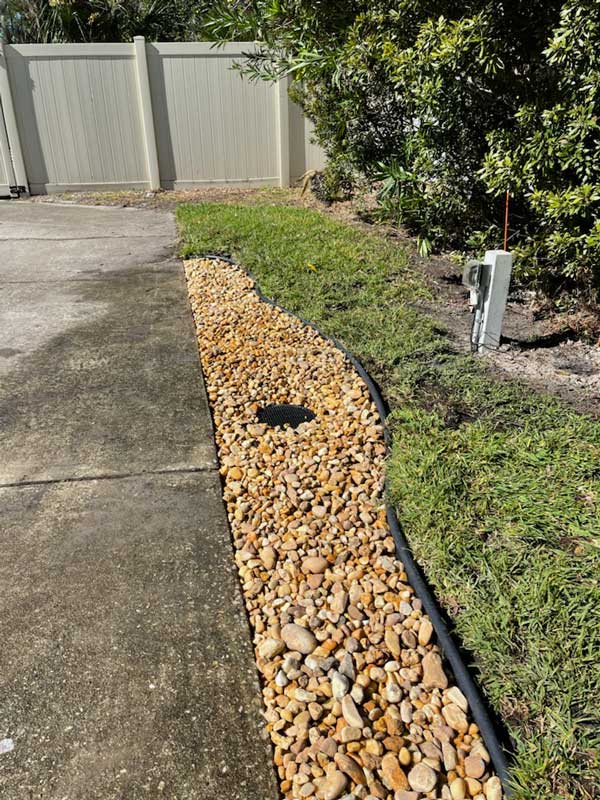 French Drain Installation
Does excess water tend to pool on your lawn, around your foundation or around your driveway? Installing a French drain in your yard will solve that problem for you. 
At Daniels Landscape & Irrigation LLC, we provide French drain construction and installation for properties of all sizes. We will survey your property, locate the specific problems areas of your yard, identify the highest and lowest elevation points, and design a French drain system that effectively controls the pooling and flooding on your property. 
French drain installation involves digging extensive trenches, properly connecting the drain pipes, and ensuring the excess water is deposited somewhere safe. That's why it requires the attention of an experienced French drain contractor like us.
A local drainage company in Jacksonville since 1992, we're your answer for safe, dependable drainage solutions when you need them most. Call now to book your free estimate!