Are you looking for a professional sprinkler service near Jacksonville and Jacksonville Beach?
As one of the most trusted irrigation companies nearby— including Ponte Vedra Beach, St. Johns County and Orange Park— Daniels Landscape & Irrigation LLC is your answer. We're a licensed lawn sprinkler system contractor dedicated to giving you the best bang for your buck. When you work with us, you'll benefit from our superior workmanship, efficient timelines, and friendly customer service.
Whether you're a local homeowner in need of a new sprinkler installation, or you're a commercial property manager seeking an emergency irrigation system repair, you can count on our sprinkler company for a successful solution. There's no property too big or too small for us!
Need more info? You can keep reading for details on our irrigation services—or simply give us a call today!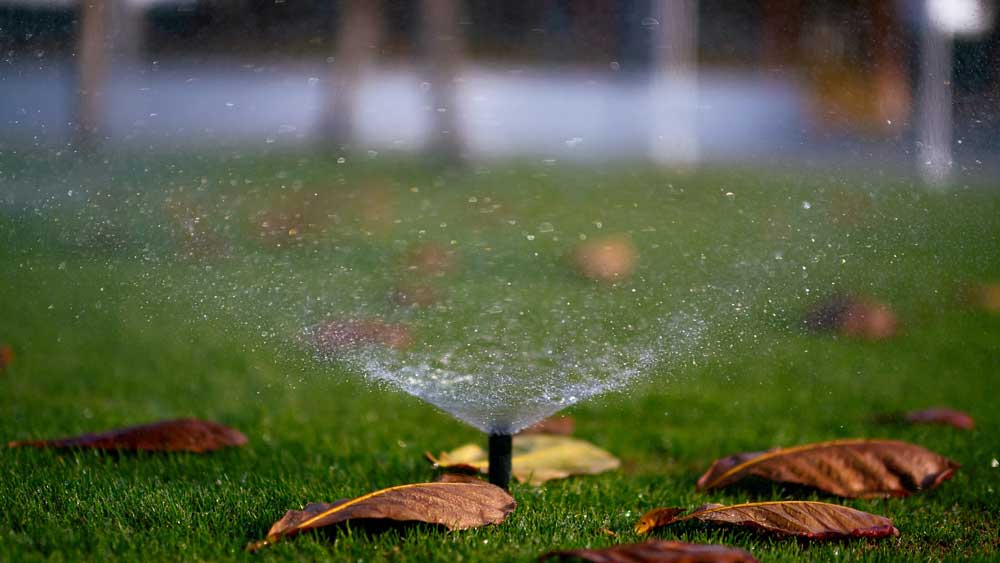 Sprinkler System Repair
Because we understand the potential damage caused by sprinkler valves leaking and other malfunctions, we treat your irrigation repair needs with genuine urgency.
In fact, irrigation system repairs are the only emergency service we offer.
If we installed your original sprinkler system, that means your lawn sprinkler repair will be covered by our warranty. However, if your sprinkler system was installed by another contractor, we will still be more than happy to provide you with an efficient, thorough sprinkler repair. Either way, you're covered!
Whether it's replacing a sprinkler valve or removing intrusive roots, you can rely on our 29+ years of experience as a lawn sprinkler system contractor to come up with the optimal solution to your problem.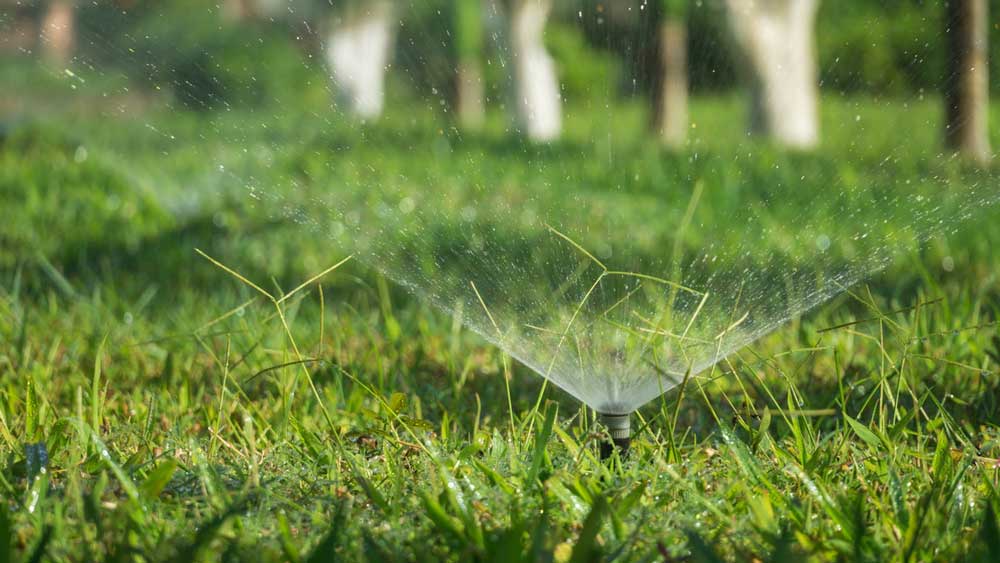 Sprinkler System Installation
Want to install an in-ground sprinkler system to keep your landscape lush and healthy?
No matter how many "How to Install a Sprinkler System" articles you read online, this is not a DIY job, especially in our weather climate. If done incorrectly, you could cause damage to your water pipes, flood your lawn, create sinkholes, and more. 
Fortunately, Daniels Landscape & Irrigation LLC has been a team of irrigation contractors in Jacksonville since 1992. We have the knowledge and experience you need for a safe, reliable, and high-performing sprinkler system installation.
We will manage and execute every phase of your irrigation installation from start to finish. That includes:
Obtaining necessary permits and getting an overview of where buried sewer lines, gas lines, and/or electrical cables are located.
Creating a sprinkler system design that will provide your landscaping with maximum coverage.
Using our state-of-the-art equipment to excavate trenches along your property according to our design.
Safely and securely connecting an irrigation system adapter to your existing water lines.
Setting up the valve box and configuring the wiring for each zone valve.
Carefully installing the irrigation system pipes in the trenches and connecting them.
Finally, attaching the sprinkler heads, rolling out the irrigation tubes, and programming the timer.
As you can see, in-ground sprinkler systems have a lot of interconnected components, so you want to be sure you have a true sprinkler installation expert like us at the helm. 
Ready to get started? Book your free estimate with Daniels Landscape & Irrigation LLC today!