Do you need to fill in a swimming pool on your Jacksonville, Ponte Vedra or St. Johns county properties? Have you recently had a tree removed or fallen due to a storm? Are you looking for high quality top soil to improve the grade in your yard?
Whatever kind of dirt work you need in the Tri-County area, you can count on the lawn grading contractors at Daniels Landscape & Irrigation LLC.
Offering yard grading, lawn leveling, and light excavation services, we're your answer for dirt work of all scopes. Whether you're leveling a yard that's full of depressions from old tree stumps or you're seeking to improve your commercial property's drainage, you'll need fill dirt—and lots of it.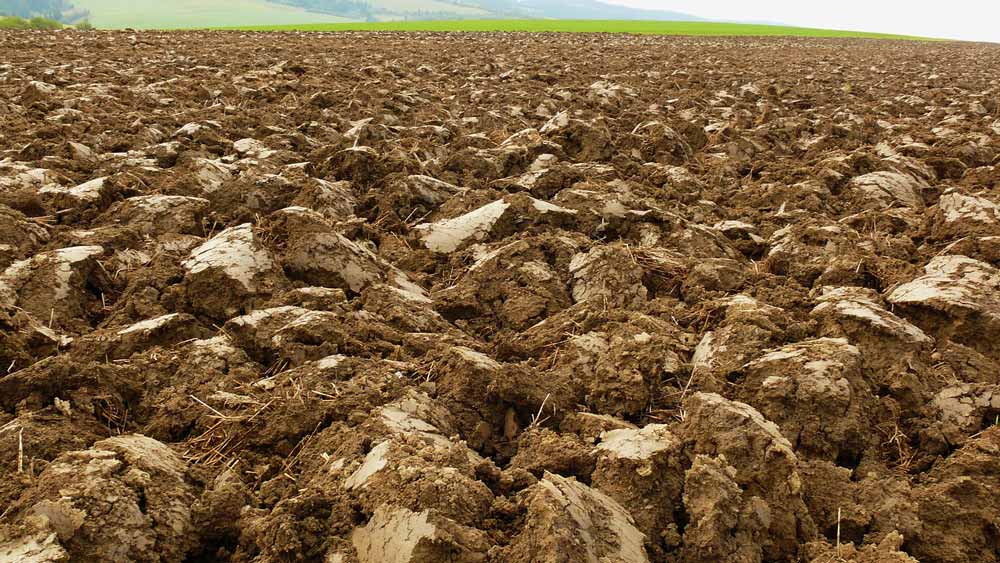 Facilitated by powerful, state-of-the-art equipment, our dirt work and excavation services will be your secret weapon in rapidly completing virtually any major landscape project, including:
Regrading yards
Filling in sinkholes
Creating gardens and plant beds
Leveling lawns
Adding topsoil
Digging trenches
Installing irrigation and drainage
And much more!
Serving Jacksonville, Jacksonville Beach, Orange Park, Ponte Vedra Beach, St. Johns County, and beyond since 1992, we're one of the most dependable grading companies around. Get your free estimate when you call today!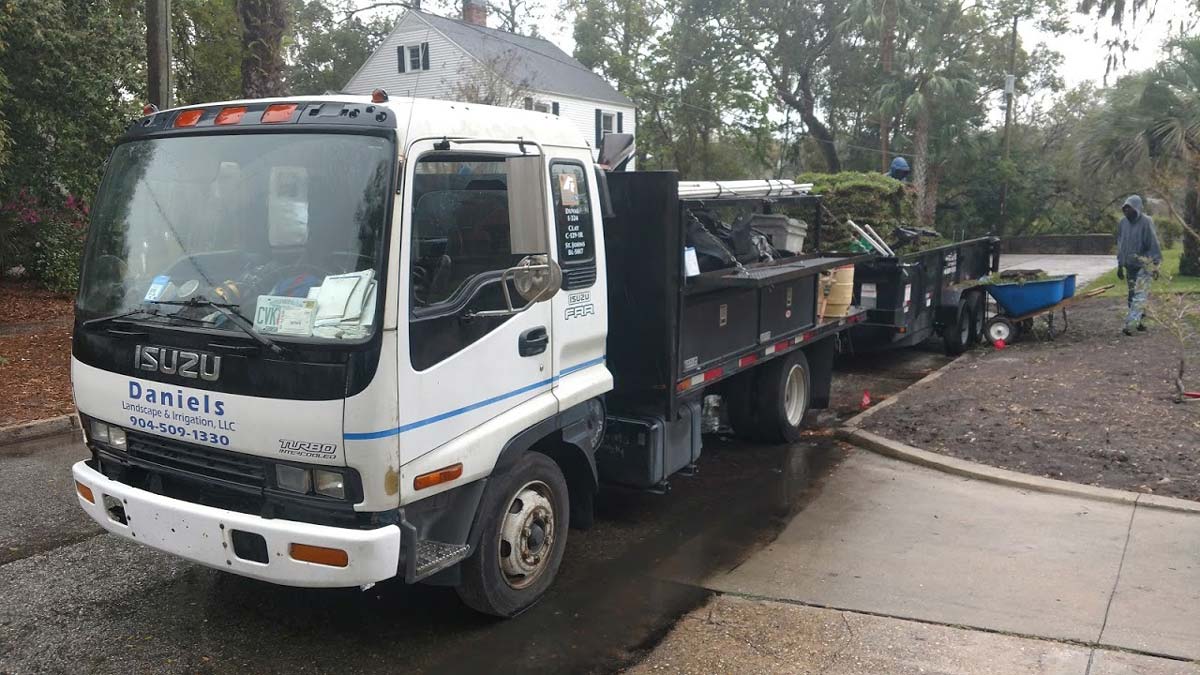 Dirt Work for Land Grading
Have a land grading project on the horizon?
Whether it's to improve your yard's drainage or to level a backyard that's got too much of a slope, our yard grading contractors in Jacksonville have what it takes to make your project go smoothly.
Proper and effective lawn grading requires specialized experience, and we've got that in spades. With 29+ years as landscape grading contractors, we know exactly how to evaluate your property's current specs and provide you with a solution that results in better drainage and usability. 
To find out why we're one of the most popular choices for dirt filling and lawn leveling service in Jacksonville, give us a call!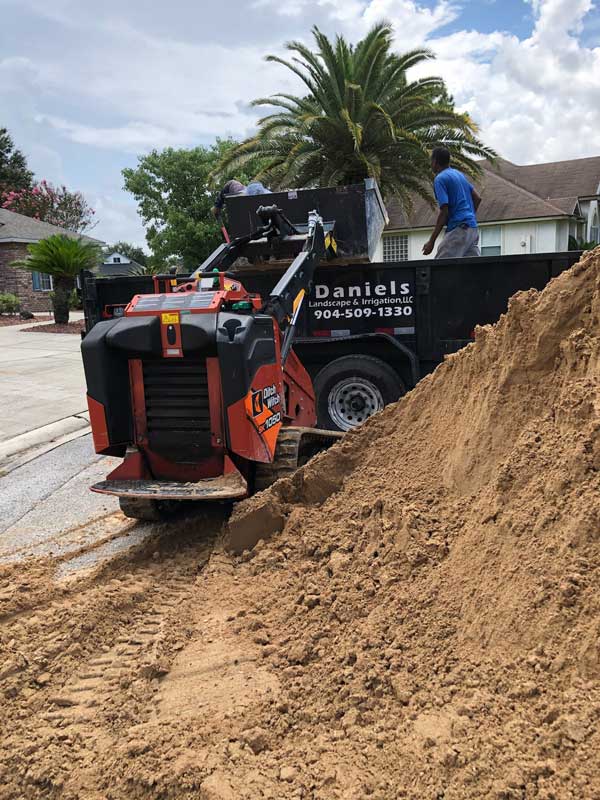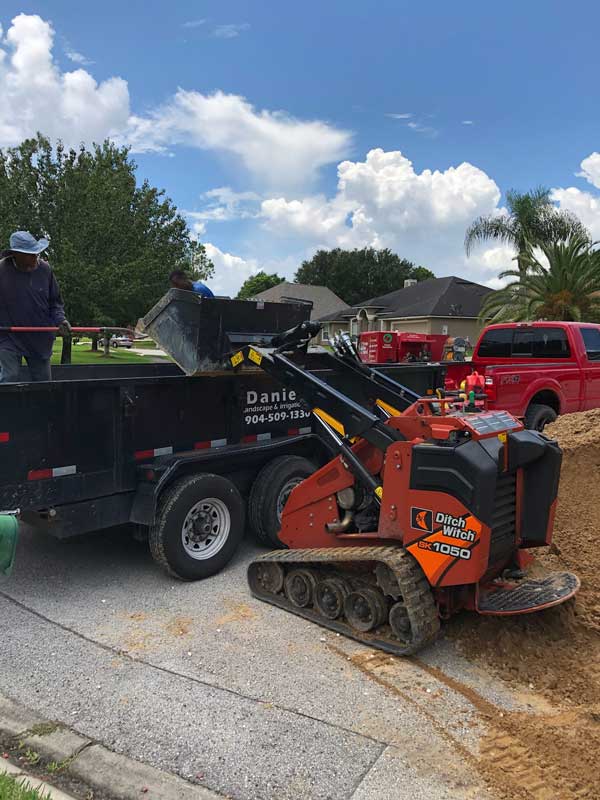 Excavating Contractors in Jacksonville
When you need small excavation contractors near you for trench digging, sod removal, drainage installation, and similar types of projects, call Daniels Landscape & Irrigation LLC. Thanks to our heavy-duty equipment, we can do any digging or earth-moving your project needs in a fraction of the time it would take to do it manually.
Not only will our excavating company save you time, but our fair rates will save you money, too. Call now for a quote!